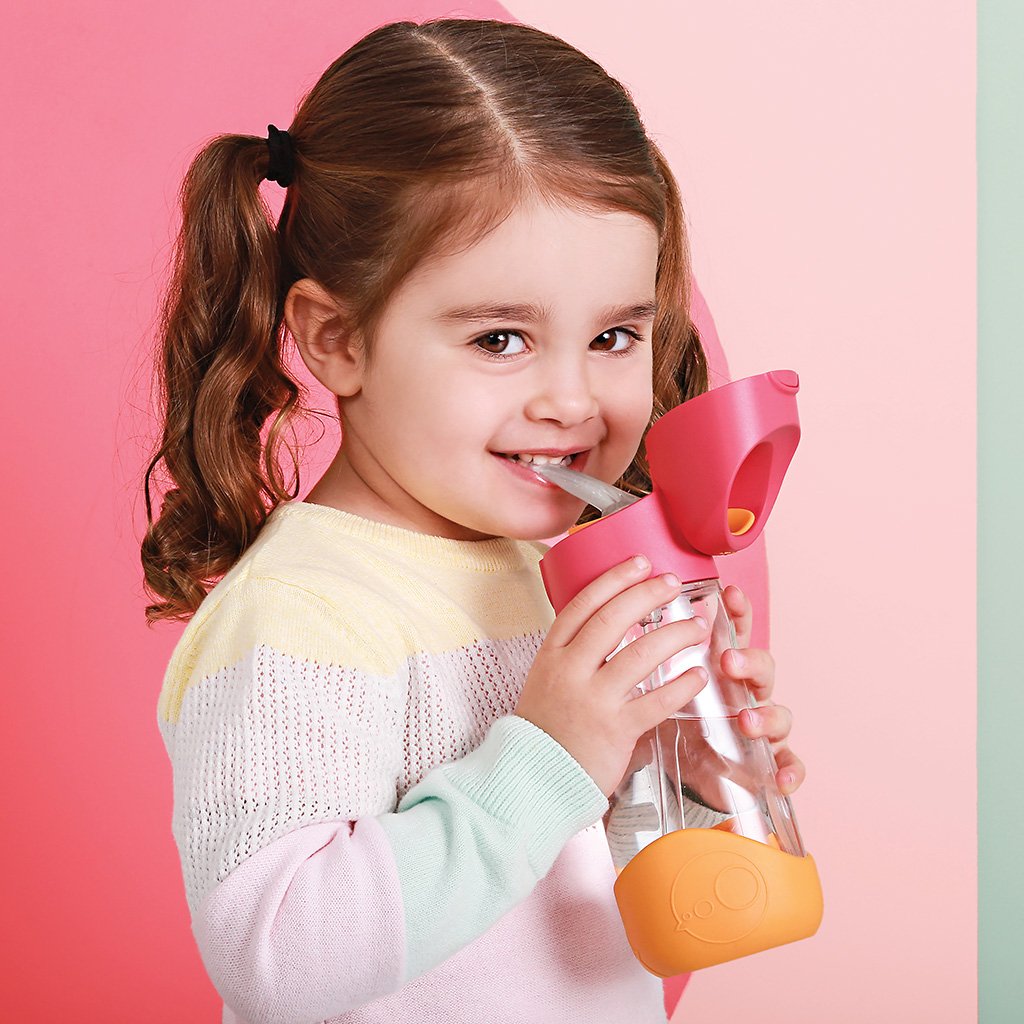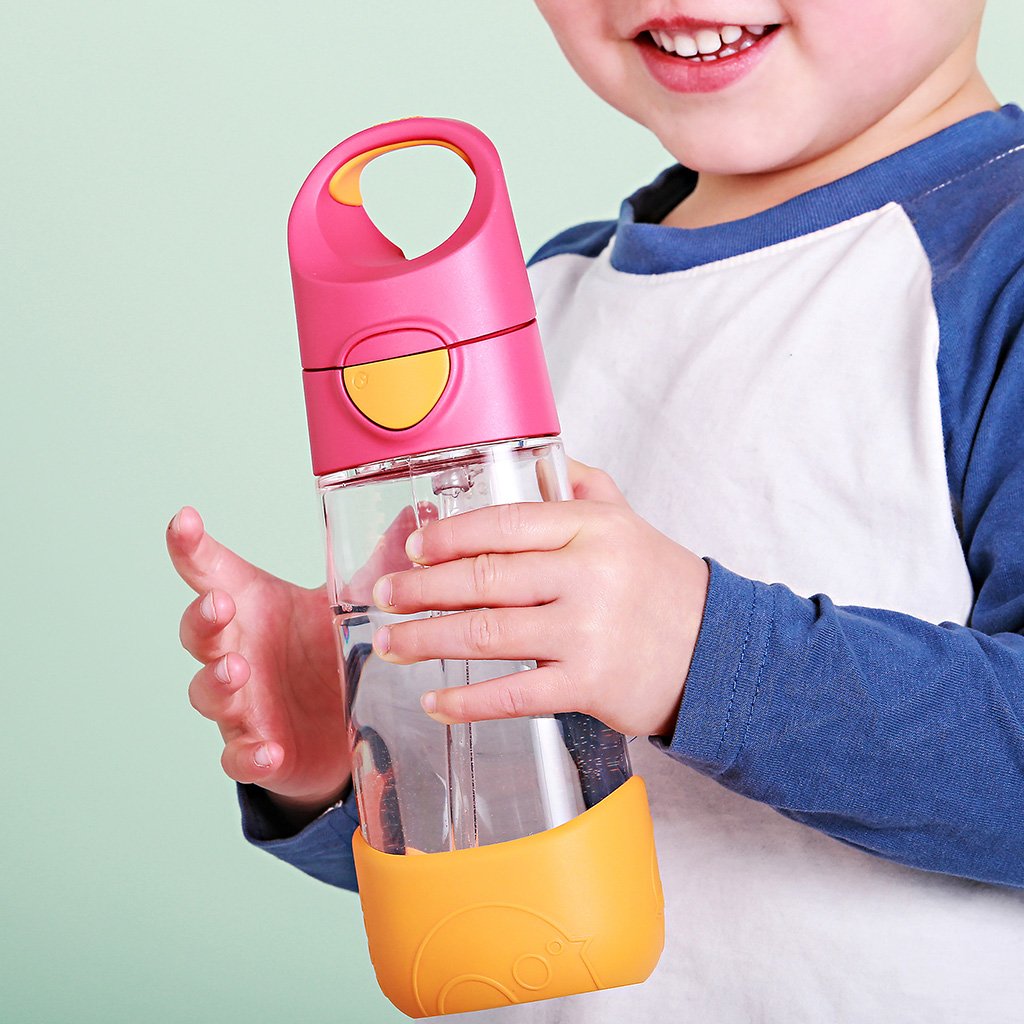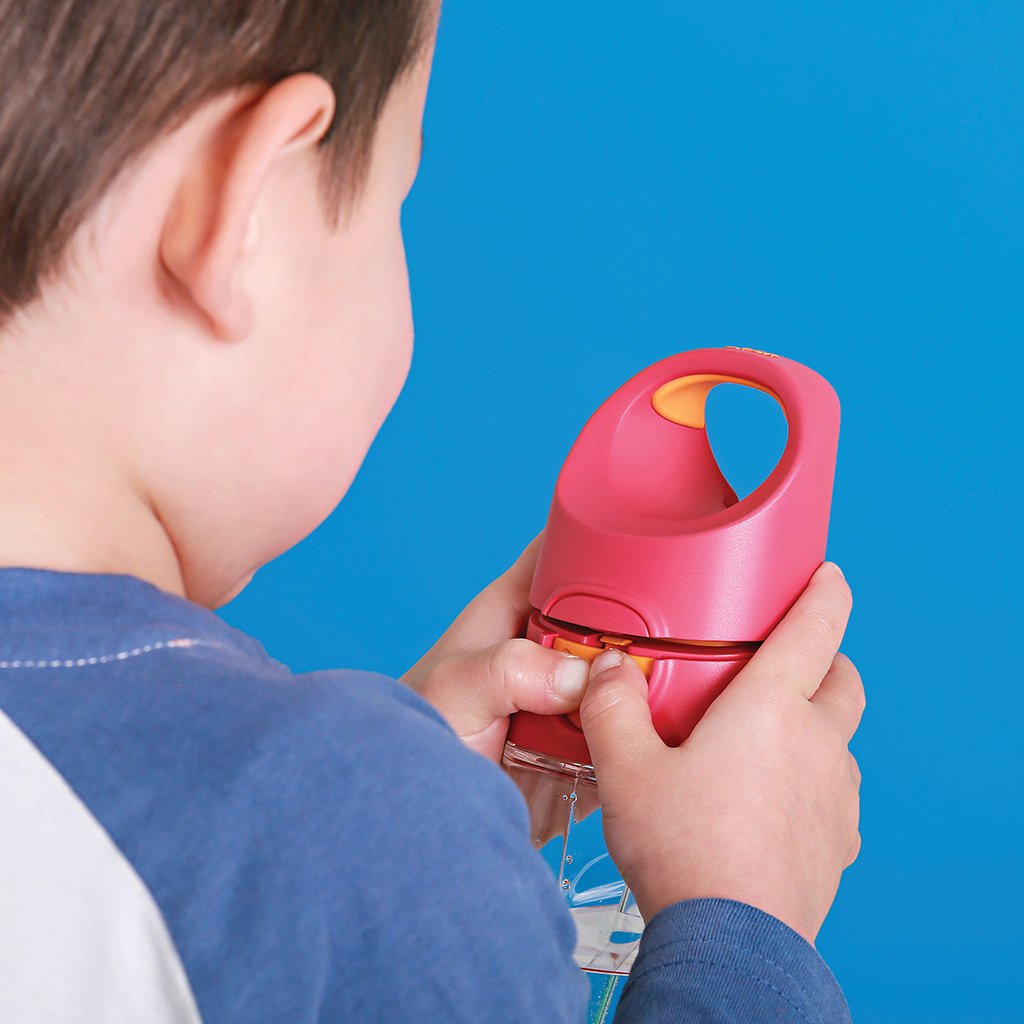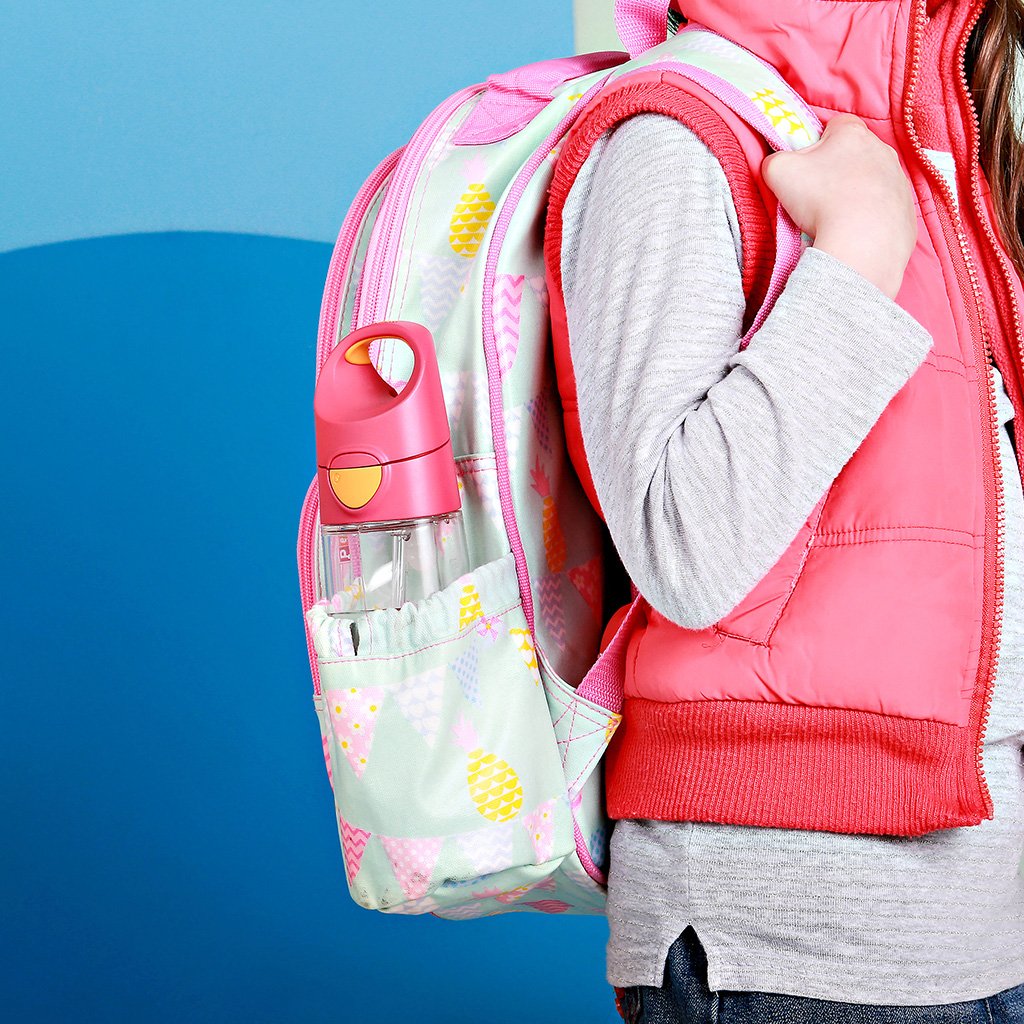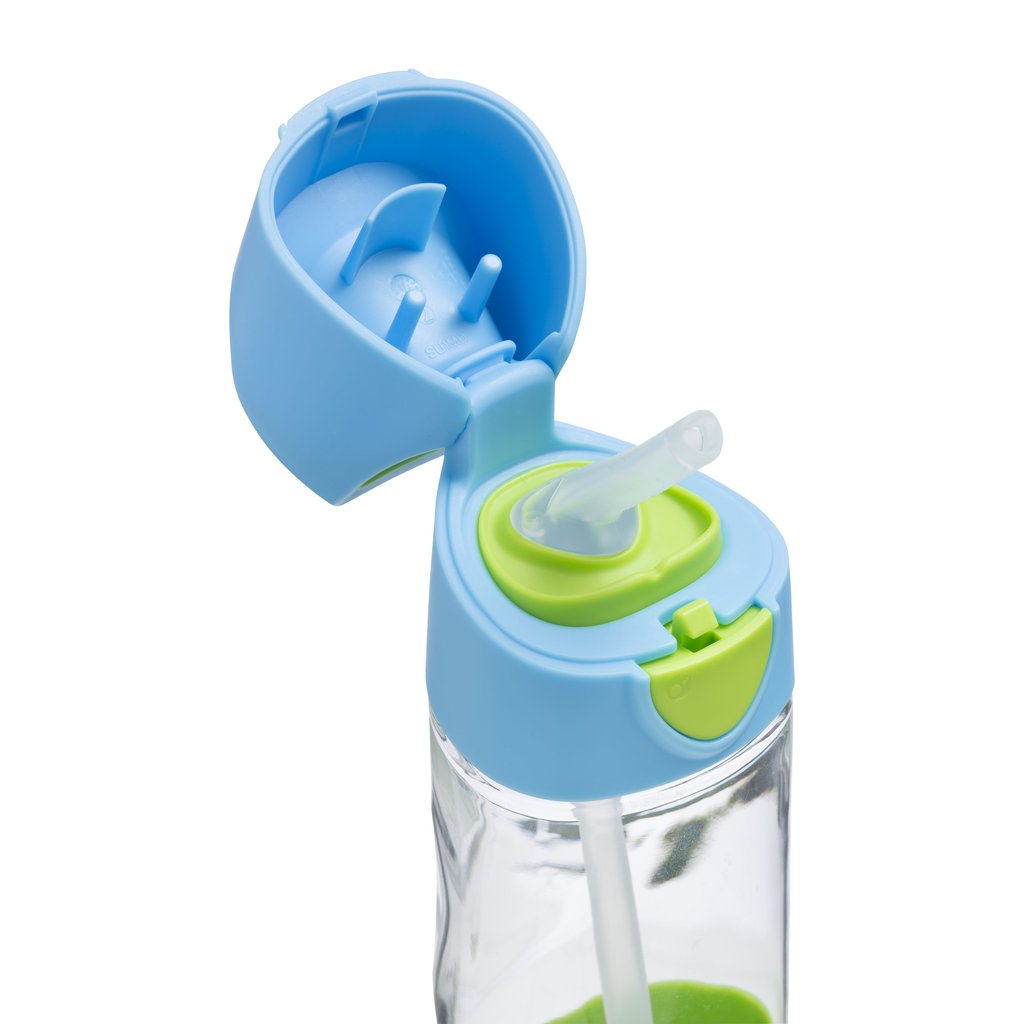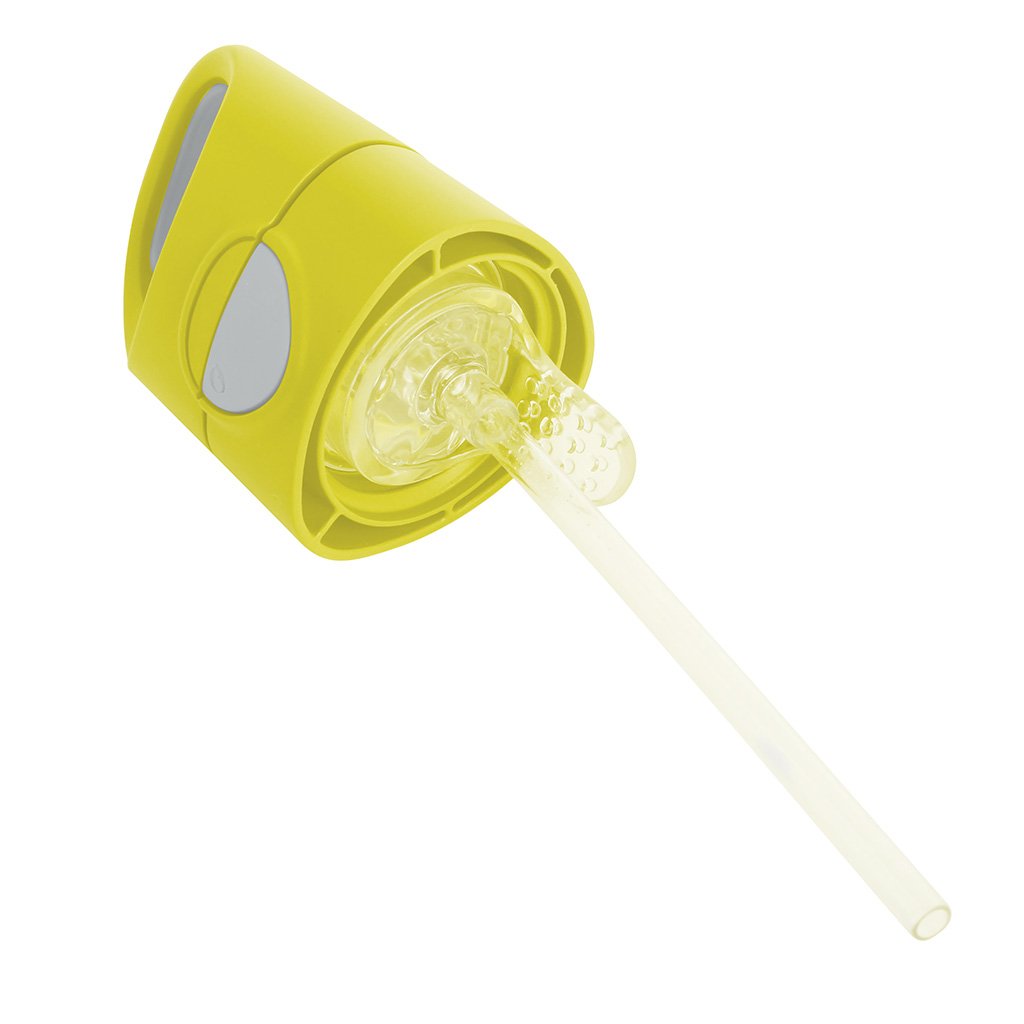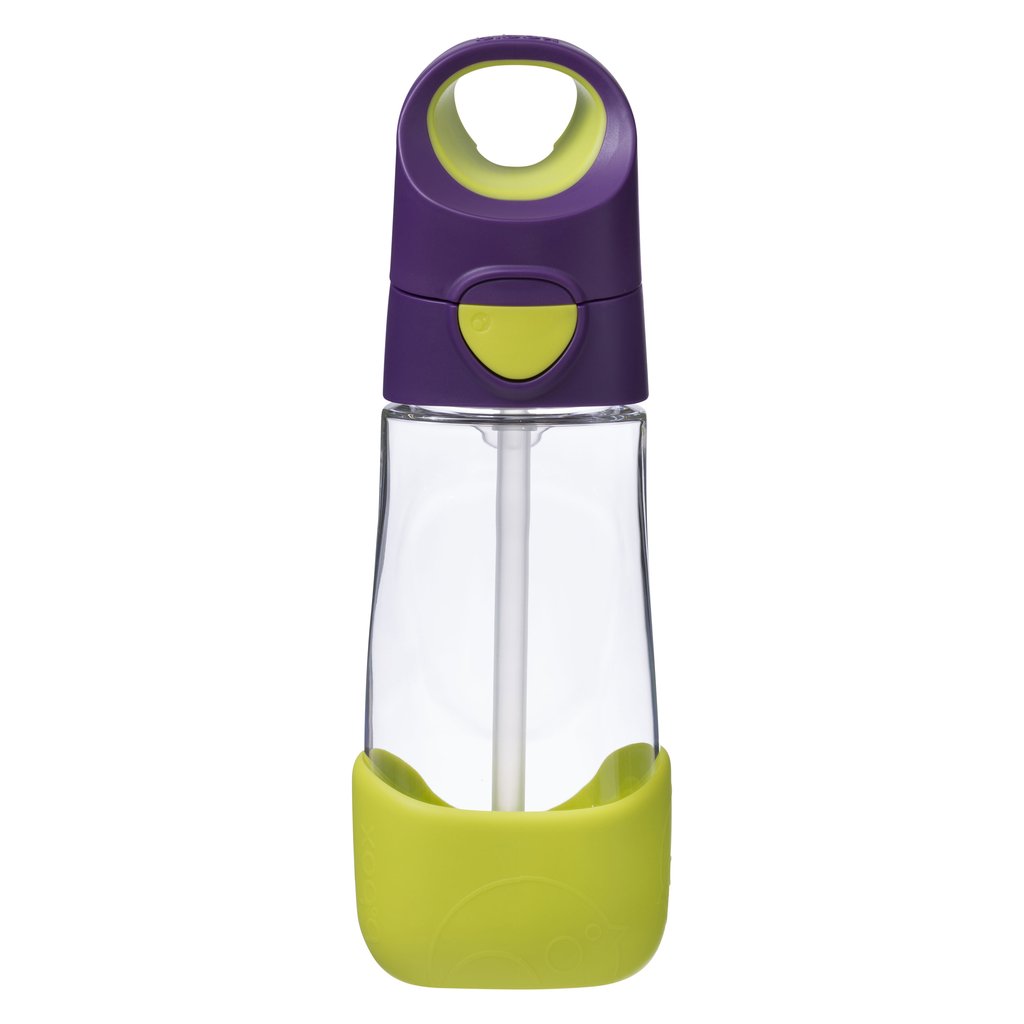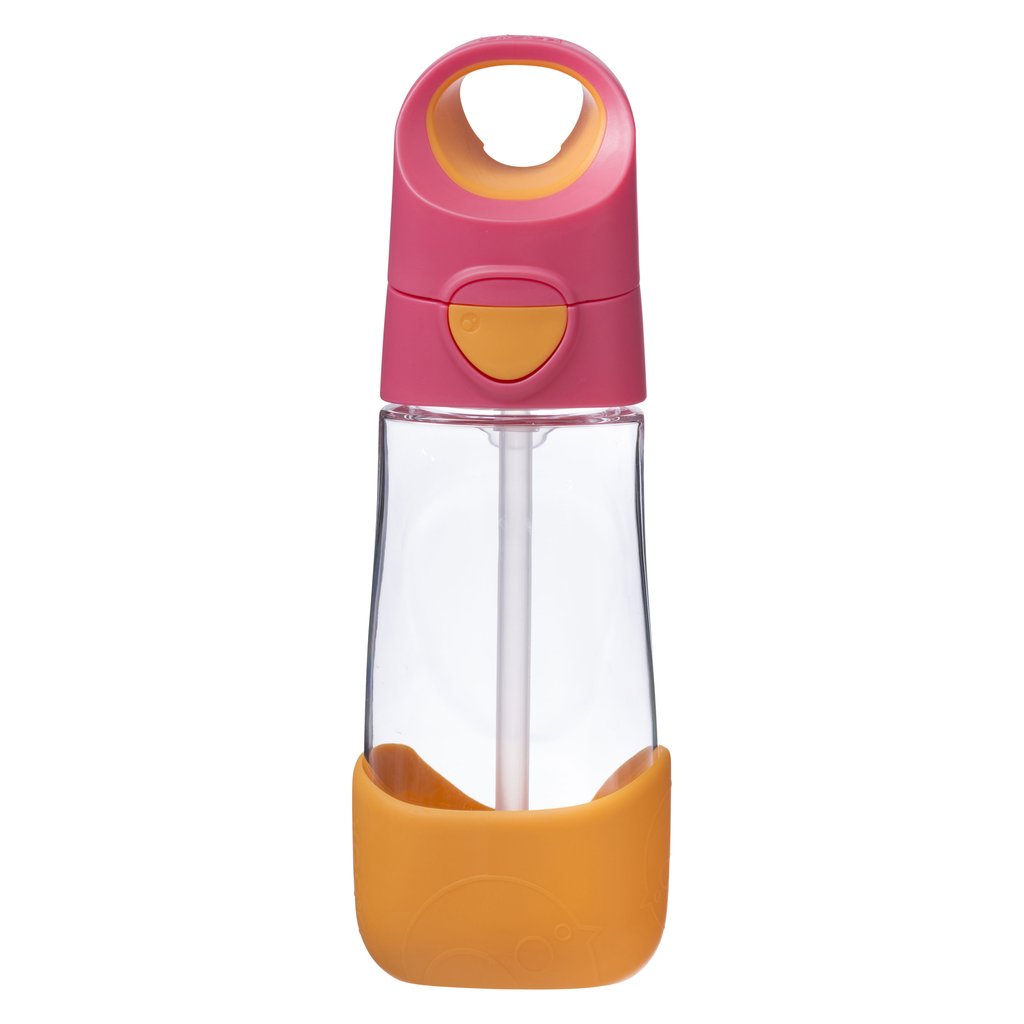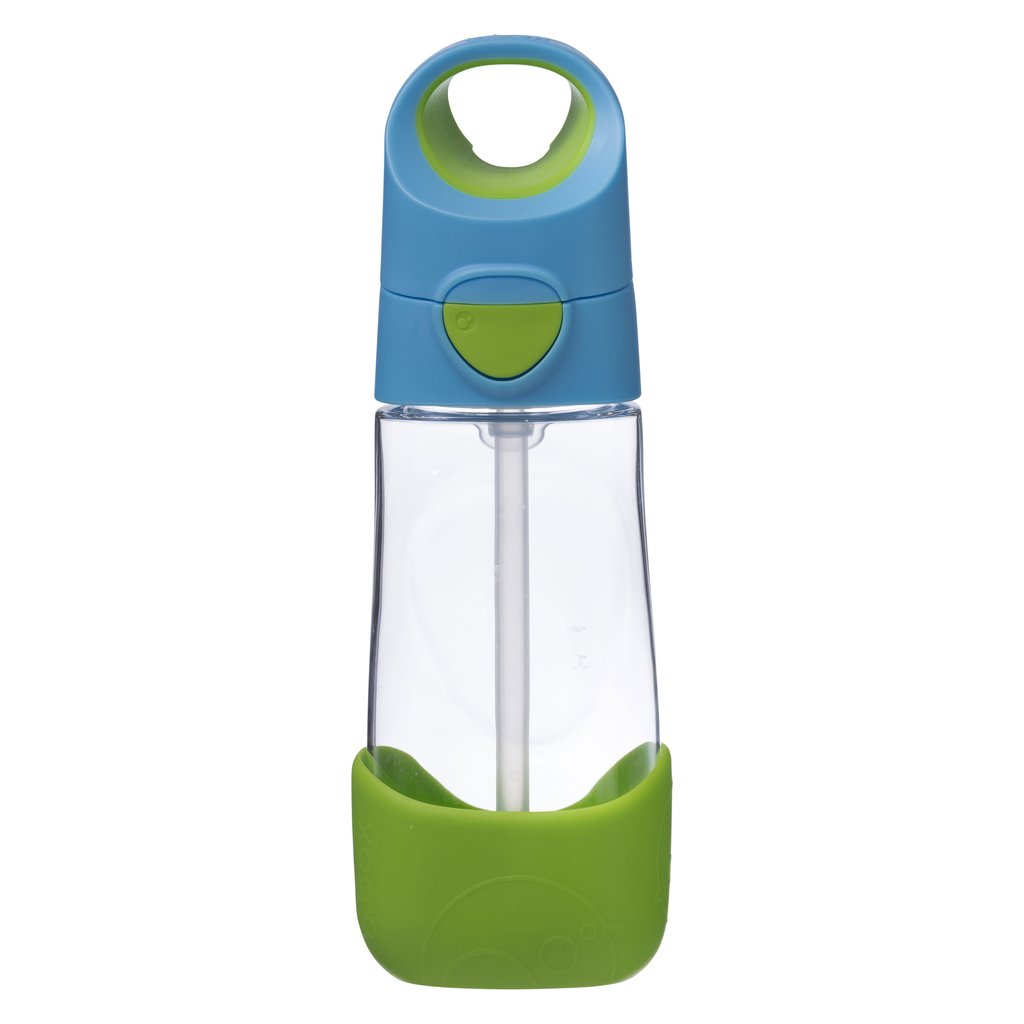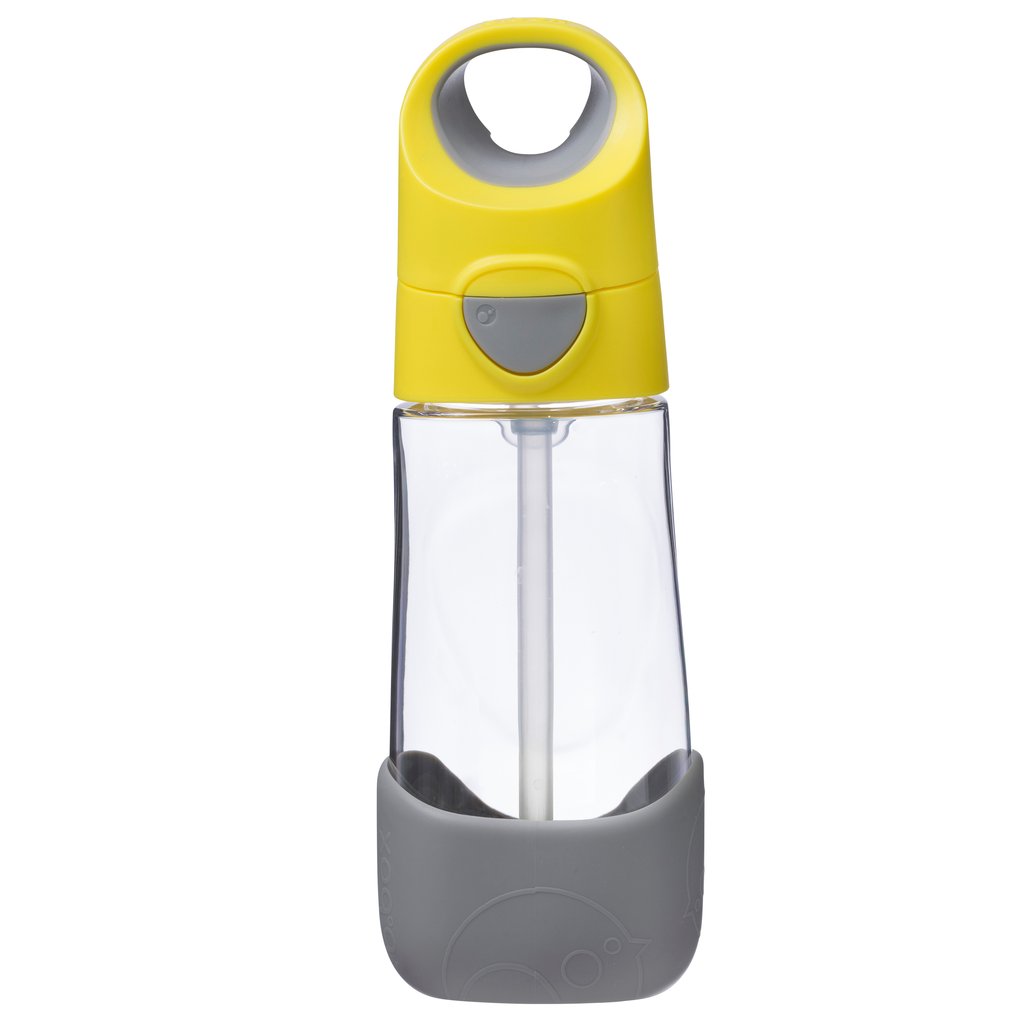 Tritan Drink Bottle
Made from Tritan, our unique big kids' drink bottle is ideal for kindy and school kids. Ergonomic triangle
shape designed for little hands. Silicone straw and angled straw – so kids can drink the last drop. 450ml
capacity to keep littles ones hydrated throughout the day. Easy push button opening and integrated carry handle.
No leaks. Easy drinking.

Product Features:

Ergonomic triangle shape designed for little hands.
Closable lid ensures no leaks. Easy push button opening.
Silicone straw top and angled straw – so kids can drink at any angle.
Integrated carry handle
Removable bumper
BPA, Phthalates and PVC free