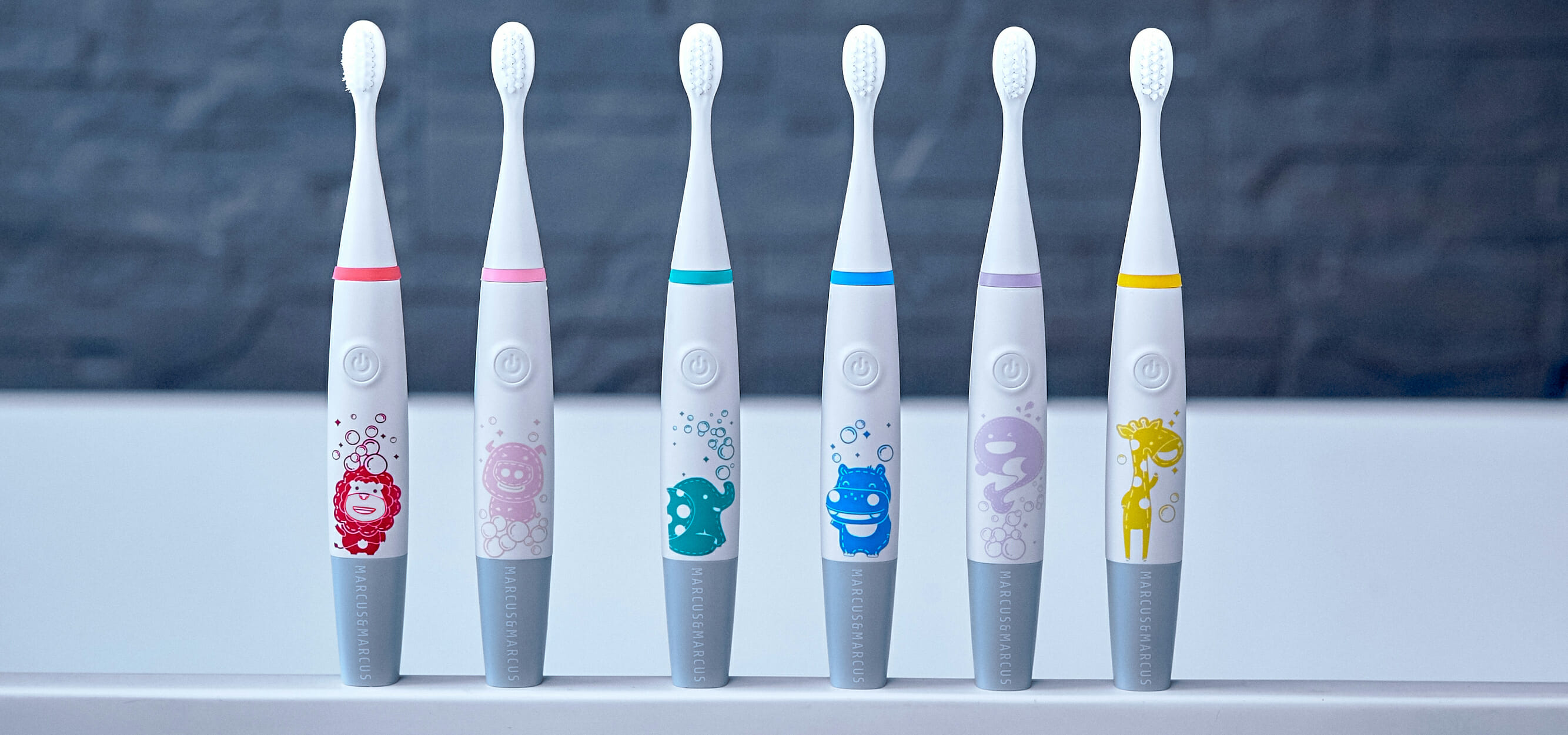 MARCUS & MARCUS - KIDS PREMIUM ORAL CARE SET
Teach your littles ones early on that oral hygiene is important and fun! Marcus and Marcus' Kid's Premium Oral Care set
includes our Kid's Sonic Electric Toothbrush, Interactive LCD Brushing Timer and the Marcus & Marcus x Toothbat.
Loaded with three fun animated games, the Interactive LCD Brushing Timer, 2 minutes of brushing will fly by in no time!
The extra soft nylon bristles are cut in a convex shape for the best care and comfort of little teeth. Our Sonic Electric Toothbrush
will vibrate in 30 second intervals to indicate that it's time to brush another part of your mouth.
Features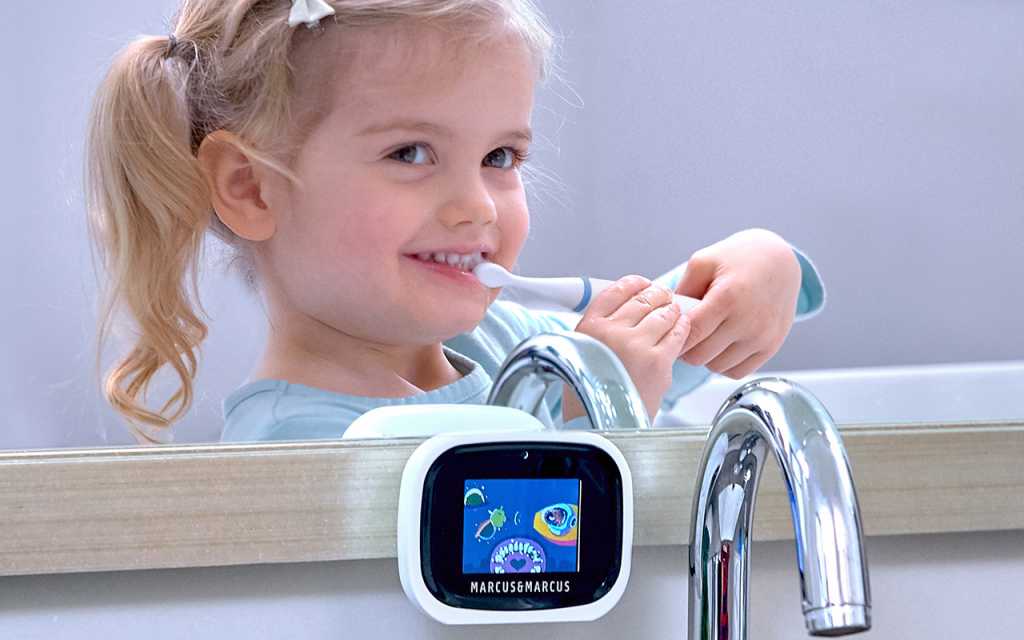 Sonic Electric Toothbrush:

Ergonomic handle designed for kids' hands
Replacement toothbrush head
Effective convex shape with soft bristls
Water resistant IPX7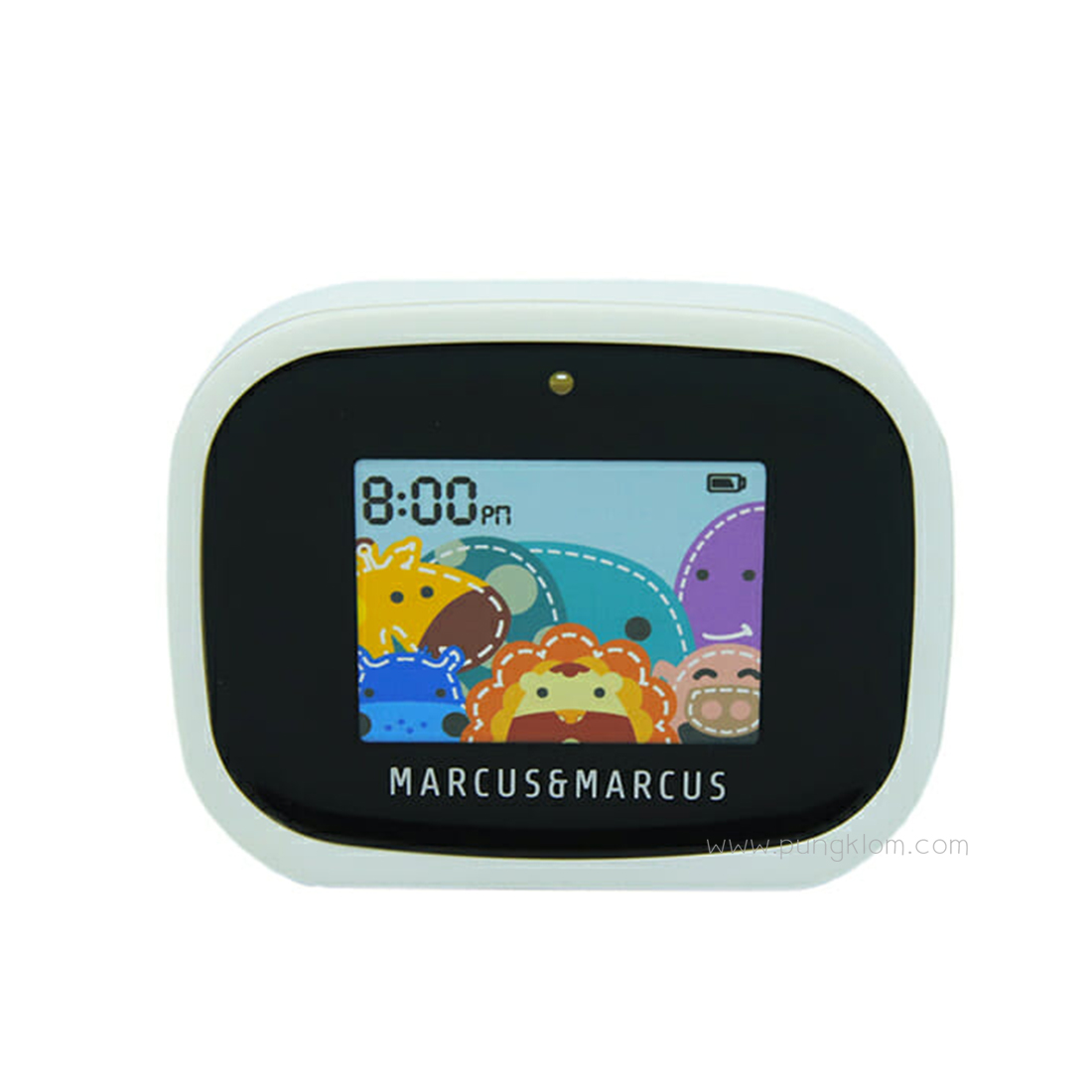 Interactive LCD Brushing Timer:
With optical sensor to active the device automatically
Fun interactive animation encourage 2 minutes brushing

Marcus & Marcus x Toothbat:
Ergonomic handle
3-directional head, easily reaches the back of their mouths
Effectively remove of plaques
Cleaning and Care:
Do not bleach, microwave or steam sterilise
Dentists recommend to replace toothbrush every 3 months or sooner if toothbrush head looks worn
Sonic Electric Toothbrush: AAA alkaline battery operated, frequency 7000 oscillations/ min
Interactive LCD Brushing Timer: USB rechargeable
Product Size:
Interactive LCD Brushing Timer: 95 x 75 x 37 mm
Sonic Toothbrush: 21.6 x 20.6 x 177 mm
Replacement Toothbrush Head: 17 x 14 x 69 mm
Toothbat: 24 x 22 x 137 mm
Material:
Interactive LCD Brushing Timer: ABS, TPE
Sonic Toothbrush:PP, TPE, silicone rubber, nylon
Replacement Toothbrush Head: PP, silicone rubber
Toothbat: ABS, tritan
Age:
36M+