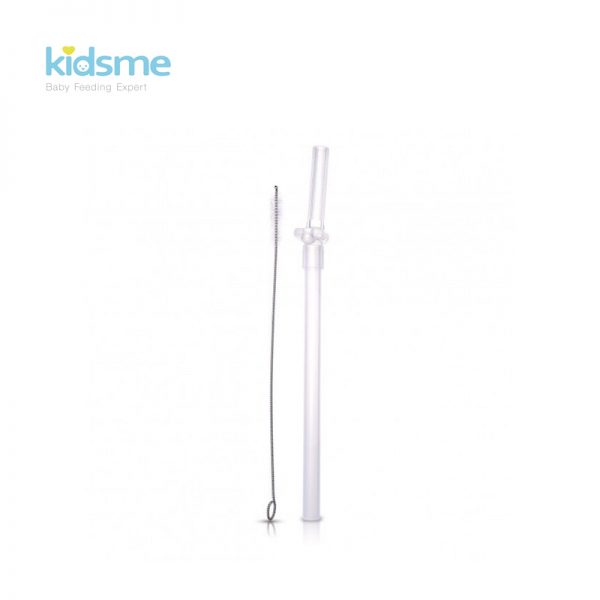 Kidsme Straw Cleaning Brush Set is designed to make the task of cleaning the insides of straws easy, convenient, and effective. The rust-free stainless steel wire brush handle with a durable nylon bristle tip ensures thorough cleaning. The set includes the weighted straw allows babies to drinkfrom any angle in which they hold the cup.
Straws are not suitable for a child under 6 months.
Gently bend the brush tip.
Clean the straw unside thoroughly by brushing up and down.
Snap the straw into bottle's inside when replacement are needed.